"If the machine can take over everything man can do, and do it still better than us, then what is a human being, what are you?" --J. Krishnamurti, 1981
As Artificial Intelligence (AI) rapidly begins to spread its wings, Educators, Parents and the larger society needs to think deeply about HI (Heart Intelligence) in this era that seriously risks what it means to be human beings alive on this planet. In India, more than one lakh lives are lost every year to suicide, and it is the top killer in the 15-29 years age category. One in every five adults around the world has no one to turn to; 330 million adults do not talk to a friend or family member for at least two weeks; 2 billion people are so dissatisfied with where they live that they wouldn't recommend their community to anyone else.

Social media hacked our attention, and now AI is going after our intimacy in very subversive ways. That context not only keeps people stuck in relationship issues but also promotes technology that keeps them hooked, exacerbating the status quo. Instead of the tempting escape into the virtual worlds of a meta-verse, could we find a better route? Perhaps education as a tool for building a "loving universe" (Metta-Verse)? (Metta is the Sanskrit word meaning loving-kindness).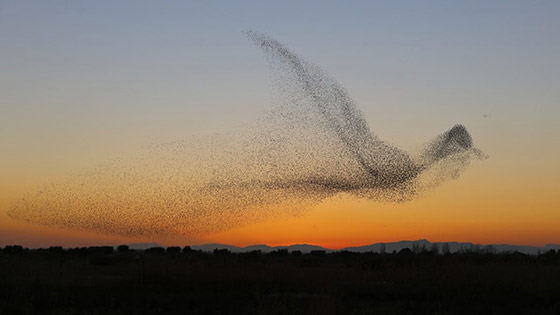 What is our role as Educators? How can we educate head, hands and heart to ignite the soul-force in each child? How can we use this epochal moment in human history to re-examine and disrupt our limiting definitions of intelligence, and design for deep integration of IQ, EQ and CQ (Compassion Quotient) in young lives?
On Tuesday, November 28th we invite educators and like-hearted changemakers to reflect together on this critical topic including a sharing by our guest Nipun Mehta, Founder of Servicespace. We are also joined by diverse educators and leaders, including Malati Kalmadi, Vijayam Kartha, Shefali Kosta, Urmila Samson, Vipul Shaha and more!

Date: Tuesday, November 28th
Time: 9 AM-12 PM (followed by informal interactions over lunch)
Location: UWA Hall, Patrakar Nagar, SB Road (Pune)

Ultimately our hope is to deepen the matrix of heart's intelligence amongst us, and co-imagine pathways to further unleash that intelligence into our disconnected education systems and beyond!
To join and co-create a field of collective heart intelligence, simply RSVP here and you'll be sent the details.