Truth Talks is a platform to enable individual and collective transformation by aligning ourselves with the pursuit of Truth. Past guests have included wide-ranging leaders from Rahul Dravid to Brahma Kumari Shivani to Narayana Murthy to Sonam Wangchuk.

Join us, in-person in Mumbai (at Malabar Hill) , for a Truth Talk dialogue with Nipun Mehta and host Vallabh Bhanshali. Simply RSVP below and you'll be emailed the details.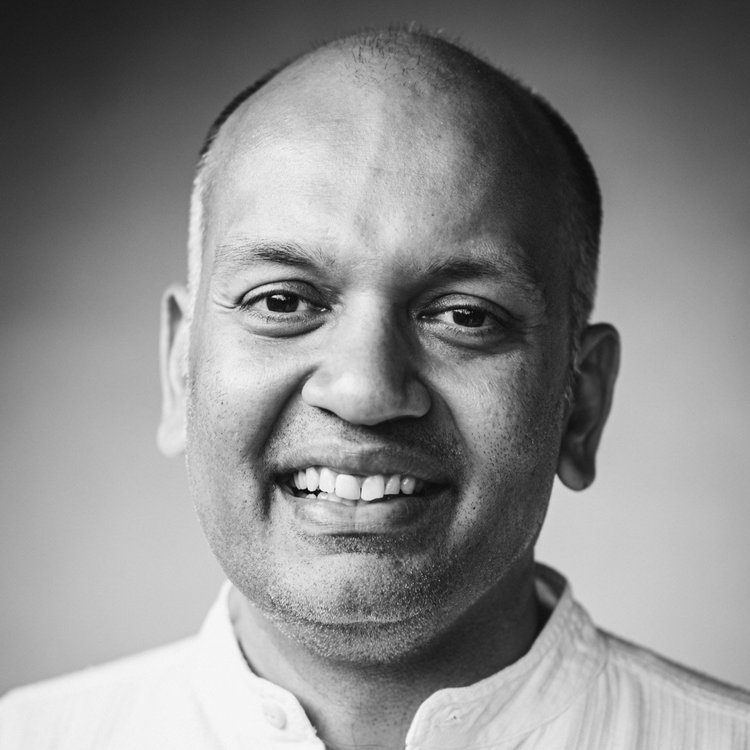 The theme of the evening is "Experiments in Truth, Trust and Transformation". Growing up, Nipun wanted to be a "himalayan yogi" or a "tennis pro". As he sought deeper truths, serendipity took him in different directions. On a plane ride at the age of 17, he sat next to a Japanese mystic who shattered his ideas of known. Studying Computer Science at UC Berkeley put him in position to use his engineering skills to start ServiceSpace. He often shares, "I've noticed that if I simply tend to what's in front of me, unexpected doors open up." Soon after his marriage, he and his wife went on walking pilgrimage across India where their food and lodging was entirely gifted by strangers. In a similar vein, ServiceSpace has operated without any fundraising for 20+ years and still managed to impact millions and received acknowledgement from the likes of President Obama and Dalai Lama. "Every time I think I'm in the driver seat, life has reminded me that I'm in the passenger seat," Nipun jokes. On his desk is a handwritten quote by Benedictine monk that serves as his daily aspiration: "Whatever happens, whatever what-is is, is what I want. Nothing else, but this."

And you're invited us to join us! Simple RSVP below, and you will be able to see the joining details on screen, and it will also be sent to you on email. The dialogue (at Malabar Hill) will start at 5PM sharp, and conclude by 7PM and the whole event is hosted as a gift by Truth Talks community.

Looking forward to seeing you soon!